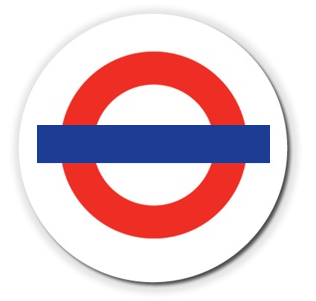 Below you will find a list of transport options for Wallington. We have tried to be as helpful as possible and have listed routes that you may find of interest.
You can plan your journey by using the London Transport Journey Planner For accurate and up to date information it is advisable to check with London Transport.
Buses
A variety of bus services are available from Wallington. Below is a rough guideline to the buses available in the local area.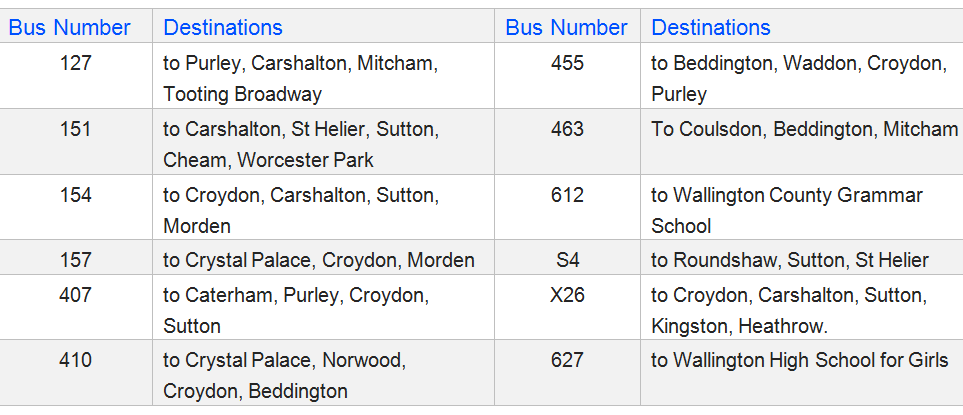 All services listed above go through Wallington town centre, except for the 407 and X26 which pass through Wallington Green. The N213 night bus, linked Sutton with Croydon via Carshalton and Wallington, and was withdrawn in 2005, but local petitions are agitating for it to come back.
Trains
Off peak Services operate from Wallington to Victoria via West Croydon, London Bridge (changing at Norwood Junction) and to Sutton and beyond. Journey time to Victoria is approximately 35 minutes. There are also London Overground services from West Croydon to Wapping and Shoreditch.
There are a number of fast, morning peak-time trains to London Bridge via Wallington. This stops at Waddon, West Croydon and Norwood Junction and then runs non-stop to London Bridge - taking just under half an hour to reach the City. There are several direct return services in evening peak times. You can check the train times from Wallington at National Rail Enquries.
Airports
Wallington and its surrounding areas are ideally served by the following airports. Heathrow airport is a 50 minute journey by car and approximately an hour on the train (subject to changes), Gatwick is 30 minutes by car and Stanstead is about an hour and a half away by car. You can check other transportation options by visiting the link above to the London Transport website.