We are based in an area blessed with many good schools
and we often come across tenants searching for a property that will allow them access to some of the very best schools in the country.
We want to help you in making the relocation as smooth as possible and have drawn up a list of the main schools in the areas we deal with allowing you a quick way of seeing what schools are in which areas and at what level of education.

We hope you find this helpful.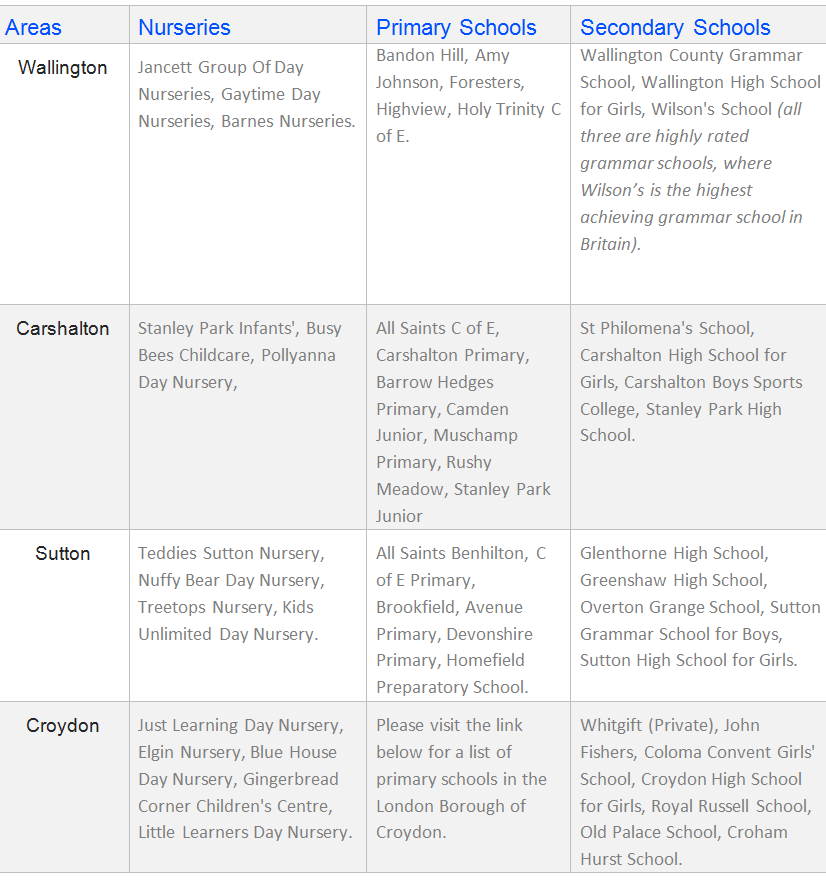 The London Borough of Sutton came top of the England GCSE league tables in 2011 on the key benchmark – the percentage of pupils achieving five good GCSEs (A* to C) including English and Mathematics. In 2013 Sutton's GCSE performance was second across all borough's in England (The Royal Borough of Kensington and Chelsea was first). Sutton's primary schools were described as 'particularly impressive' by Ofsted in December 2013. It ranked Sutton borough's primary schools at joint first in London.

A list of primary schools in the London Borough of Croydon can be found here.